I am really excited to be participating in a link up party for the first time. Click the button below to see the hosts' original post. It is round seven of this series.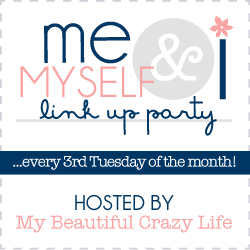 1. Do you celebrate Saint Patrick's Day? How?
We normally wear green and have a beer and a festive meal. However, this year I had the stomach flu and was not quite ready to celebrate Sunday night.
2. It's March which means spring break! We want to know how your spring break went or if it hasn't happened yet, what will your spring break consist of? 
Spring break isn't what it used to be for me. I will just be working some more hopefully outside if the weather will warm up.
3. A Zombie Apocalypse happens and you're stripped of all your luxury items. What beauty product would you miss the most?
Probably my foundation. I am a sucker for even skin tone 😉
4. What is the one cause that you feel most passionate about?
I am the most passionate about Cancer research. I have lost several family members to cancer and help with my families' team at Relay for Life. I believe that cancer research will lead to a cure and help a lot of families heal.
5. What's the #1 most played song on your ipod?